The Power of Video Marketing in Kent: Boosting Business in Maidstone and Beyond
In today's digital age, the marketing landscape is constantly evolving. With the internet at our fingertips, businesses are finding innovative ways to capture the attention of their target audience.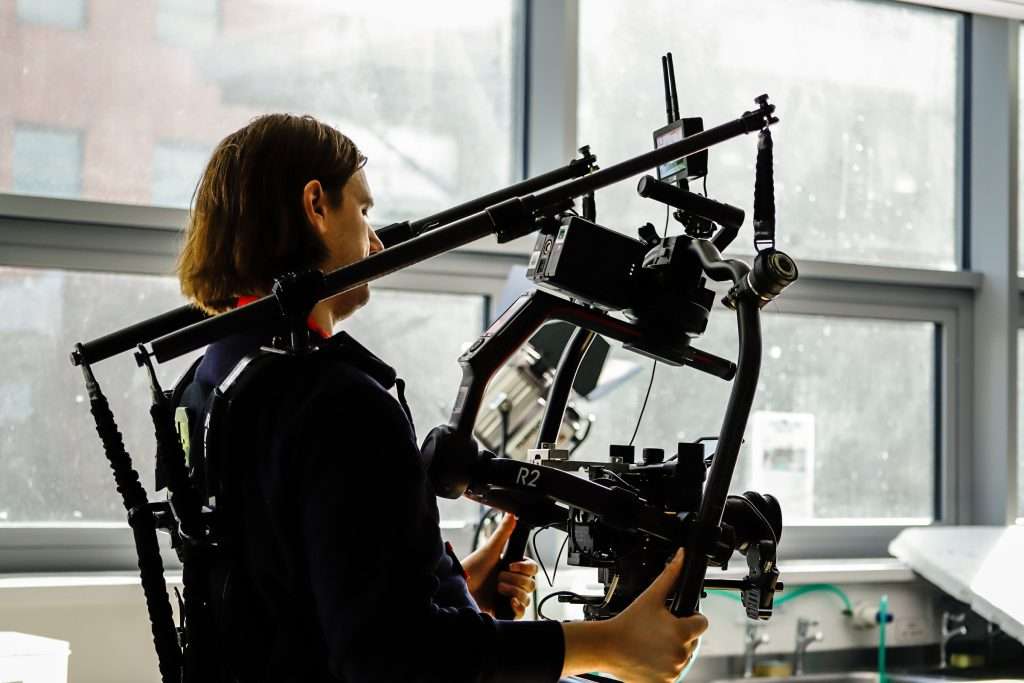 One such powerful tool that has emerged as a game-changer is video marketing. In this article, we'll explore the benefits of video in the present online marketing climate, focusing on its role in promoting products, businesses, and services in Kent, particularly in Maidstone.
**1. Engagement and Connection:
Video has an unparalleled ability to engage and connect with your audience. It provides a visual and auditory experience that text and images alone cannot match. When potential customers in Kent watch a video about your product or service, they can see it in action, hear the benefits explained, and feel a personal connection with your brand.
**2. Improved SEO:
Search engines like Google love video content. Websites with videos tend to rank higher in search results. Incorporating relevant keywords like "Kent," "Maidstone," "Video production Kent," and "video kent" in your video descriptions and titles can boost your local SEO, making it easier for potential customers in the area to find your business.
**3. Enhanced Social Media Presence:
Social media platforms are a powerful channel for reaching your audience in Kent and beyond. Videos on platforms like Facebook, Instagram, and Twitter receive higher engagement than text or image posts. By creating and sharing compelling video content, you can increase your visibility and connect with potential customers in Maidstone and throughout Kent.
**4. Explainer Videos and Product Demonstrations:
One of the most effective uses of video is in explaining complex products or services. Kent-based businesses can benefit from creating explainer videos that simplify their offerings and make them more accessible to potential customers. Product demonstrations can also showcase how your offerings solve problems, making them more enticing.
**5. Customer Testimonials and Trust Building:
In Kent, as in any other location, trust is paramount. Video testimonials from satisfied customers can build trust and credibility in your brand. When people in Maidstone see and hear real customers sharing their positive experiences, they're more likely to trust your business.
**6. Live Streaming and Interaction:
Live streaming on platforms like Facebook Live and YouTube Live allows businesses in Kent to interact with their audience in real time. This creates a sense of immediacy and authenticity that can foster stronger connections with potential customers.
**7. Mobile-Friendly and Accessibility:
In a mobile-first world, video content is easily consumed on smartphones and tablets. This accessibility is crucial for capturing the attention of on-the-go consumers in Kent and ensuring a seamless user experience.
**8. Trends and Storytelling:
Video marketing in Kent is not just about showcasing products; it's also about telling a compelling story. Current trends favor storytelling through video, creating emotional connections that resonate with the local audience in Maidstone and across Kent.
**9. Video Email Marketing:
Personalized video messages in email marketing campaigns can significantly increase open and conversion rates. This approach allows Kent-based businesses to connect with their subscribers on a more personal level.
**10. Measurable Results:
One of the greatest advantages of video marketing is its measurability. Tools like Google Analytics and social media insights provide valuable data on how your videos are performing, allowing you to refine your strategy for better results.
In conclusion, video marketing is an indispensable tool for businesses in Kent, especially in areas like Maidstone. Its power to engage, inform, and build trust with your audience cannot be overstated. To harness its full potential, consider partnering with a professional video production company with expertise in video production in Kent. With the right strategy and creative approach, your videos can elevate your brand and drive business success in the digital age.
To learn more about how video production can help you and your business, get in tough with us at Wildwood Media:
chris@wildwoodmedia.co.uk
01622 200567