No-one wants a corporate video they're too embarrassed to show
Need great quality video? Finding a local film production company you can rely on can sometimes feel like a risk. Poor effects and outdated styling could damage your reputation and fail to engage your target audience. When you hire a videographer in the East Midlands, Northamptonshire or East Anglia, you need peace of mind they'll deliver a professional and captivating video content you and your business can feel proud of – not bury in the digital archives forever.
Engage audiences faster and for longer with compelling video
You've time and money at stake. Based in Northampton, we work as part of your team, covering the whole of the Midlands and the rest if the UK, to bring your creative vision to life. We're not self-taught hobbyists hoping for the best. Our background in cinematic film means we know how to grab people's attention fast by turning the information you want to deliver into video they'll remember.
Game-changing video for businesses, schools and charities in Northamptonshire and across the Midlands
We have a wealth of experience delivering a range of first-class video productions to companies, schools and charities across Northamptonshire, East Midlands, Leicestershire, and East Anglia. This film project, as part of an ongoing campaign for the charity Street Soccer Foundation, was shot at St George's Park, near Burton Upon Trent.
Our highly qualified team works across all genres of video. Wildwood Media video content services include:
As Your Trusted Midlands Video Company we offer a complete script-to-screen service
There's a lot to think about with video production and we help simplify that for you. As 5-star Google rated videographers in Northamptonshire and the East Midlands we specialise in video production for businesses, schools and charities and know the best locations across the region for all styles of films. We can take care of you audio, graphics, additional stock footage and animations and help you find actors and voiceover artists if needed. From social media edits for Instagram and aerial drone shoots to promotional videos or recruitment campaigns, we have the skills to support you in shooting, directing and editing videos that help your organisation thrive, whether you are in Birmingham, Nottingham, Derby, Wolverhampton, Leicester, Coventry, Milton Keynes, Oxford, Cambridgeshire, Peterborough or Kings Lynn.
Wildwood Media has been providing high-quality brand films production for businesses and non-profits across the UK since 2014.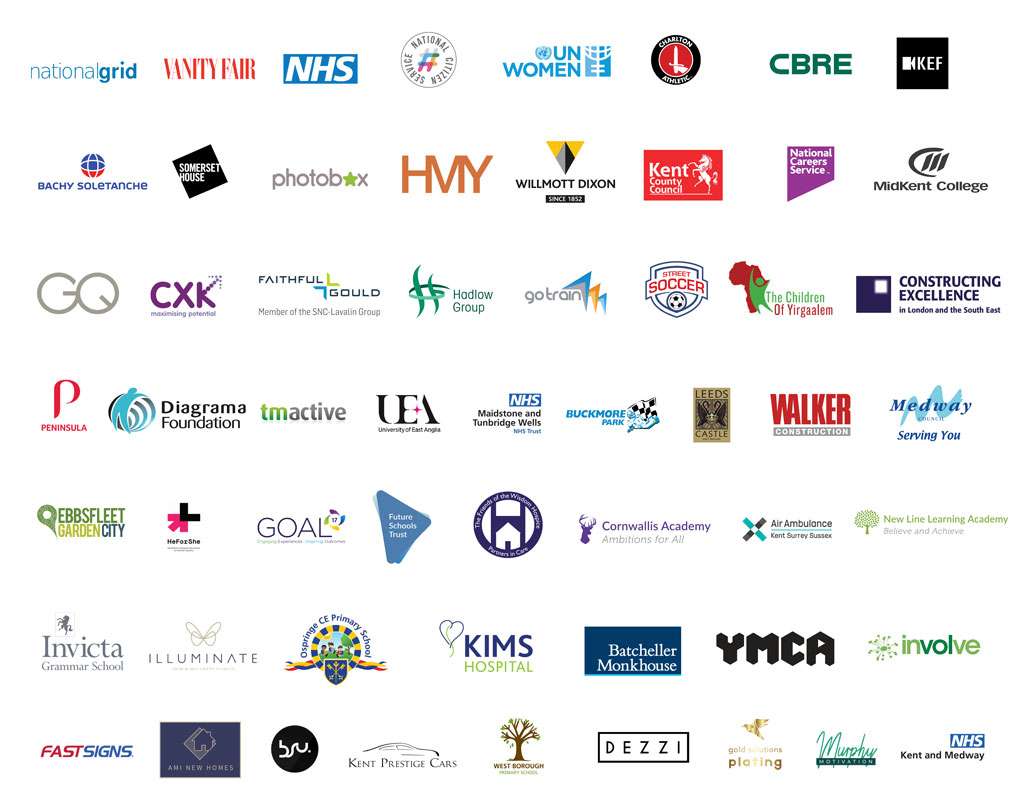 Wildwood Media is part of the growing Wildwood family. We also serve the NHS and HealthCare Sector through Healthcare Films By Wildwood, stream concerts and real-time events through Wildwood Live and create feature-length films through Wildwood Films. Members of the talented crew behind the Wildwood family have a broad skill set with special areas of focus so you can rest assured you always have the expertise you need when you contract our services.
Don't waste time wondering what might have been if only you'd had a great video for your organisation. Hire Wildwood Media today and have peace of mind everything will be taken care of by an experienced film crew who deliver great results every time.
Your Northampton video production questions answered
What services do you offer?
At Wildwood Media, we provide a comprehensive range of video production services tailored for Northampton businesses. Our offerings include professional filming, video editing, animation, graphics, brand videos, and more.
We've worked on feature films, documentaries, product videos, event video productions, and story-based campaigns for Northampton and UK-based brands. Our services also encompass sales and advertising videos, short promotional videos for corporate websites, YouTube content, and video commercials for corporate clients across the UK.
What does the video production process encompass?
Video production involves three primary phases, each tailored to the unique requirements of your project:
Pre-production: In this initial phase, we collaborate closely with you to delve into your business and pinpoint your video's objectives. Questions we'll explore include your target audience, preferred publishing platforms, and key messaging. From here, we construct a video outline or a detailed script, confirm budgets, and coordinate filming dates.
Production: Commonly known as 'filming,' this phase is where our skilled crew captures all necessary footage, such as interviews, event coverage, or product demonstrations. We may film at your location, our studio, or other relevant Northampton-based sites that align with your video's messages.
Post-production: After collecting all footage, our team dives into the editing process, weaving the captured material into a coherent narrative. We enhance the video with graphics, titles, and suitable music. Throughout this stage, you'll have the opportunity to review one or more drafts and provide feedback before finalization.
We maintain constant communication with you throughout the process, ensuring that your video production aligns perfectly with your brand's requirements.
How can a video production company benefit my business?
Video production plays a crucial role in enhancing your business's online presence and brand recognition. Our dedicated film crew is adept at creating engaging video content customised for the Northamptonshire, East Midlands and East Anglian markets. From concept to execution, we ensure your vision comes to life and resonates with your local audience, prompting them to act. Our all-inclusive service covers equipment, presenters, storyboarding, animations, and suitable music, all designed to align seamlessly with businesses whether in Birmingham, Nottingham, Derby, Wolverhampton, Leicester, Coventry, Milton Keynes, Oxford, Cambridgeshire, Peterborough or Kings Lynn.
Can you handle both small and large-scale film projects in Northamptonshire?
Yes. Our team has extensive experience managing a wide spectrum of projects from our studio in Northampton. Whether you need a small promotional video for marketing campaigns or require extensive coverage for events like awards nights or documentary productions, we have the expertise to deliver outstanding results.
How do you customise your video production services for Northampton-based clients?
At Wildwood Media, we believe in tailoring our services to meet the distinct needs of Northampton-based clients. We take the time to comprehend your ideas, your Northampton business, its objectives, and your Northampton audience. Our services are then meticulously customised to align seamlessly with the Northampton landscape.
Can you film on location in Northampton?
Yes. We have substantial experience in filming across various locations within Northampton. Our versatile crews are adept at capturing the essence of this historic town, ensuring that your Northampton-based videos resonate authentically with local audiences.
How can video content benefit my Northampton-based company's social media presence?
Engaging video content is highly shareable on social media platforms. We will ensure our tailored video content resonates effectively with your target audience in Northampton and beyond, helping your business generate leads and establish a stronger online presence.
Can you guarantee that our video will go 'viral'? Achieving 'viral' status for video content is for many business an aspiration but in reality this is something that is very difficult to achieve and certainly not something we would offer a guarantee for. We would be cautious of anyone promising to achieve this. Evidence shows businesses benefit from having regular online video content, we can support you with a one-off project or regular content creation. We also offer guidance on maximising the reach of your content to a broad audience.
How can videos be used for training purposes within my company?
Training videos are a powerful tool for employee training, whether it involves product tutorials, safety protocols, or onboarding processes. Videos ensure consistent and engaging training experiences for your workforce.
How do you ensure that your video production aligns with my budget?
We work closely with you to understand your budget, taking into account how your Northampton business can get the most out of our video production This enables us to deliver high-quality videos that match your vision without compromising on quality or exceeding your budget.
What is the size of your filming crew?
Our Northampton crew size varies depending on the nature of the project. For straightforward tasks like interviews or case studies, we can supply a 'self-shooting' videographer, proficient in capturing all necessary footage independently.
For more complex filming needs, we may suggest additional crew members, such as extra camera operators, a sound recordist, or a drone operator. These additional resources are costed separately in our quotation. This approach ensures more effective coverage of your video's key messages.
How much involvement do you need from us?
Your level of involvement in scripting, filming, and editing is entirely flexible. We'll keep you informed at every stage of the process, allowing you to engage as much or as little as you prefer and make changes whenever you need them.
What equipment do you use? All our filming is executed with professional, broadcast-quality 4K video cameras. When appropriate, we deploy additional equipment such as radio microphones, lighting kits, aerial drones, or green screens. We consistently invest in new equipment and software to stay current with industry standards.
In what format will I receive my video files? Typically, we deliver finished videos in widely used formats like .mp4 or .mov. However, we are flexible and can convert these formats into virtually any other format at no additional cost.
How can I get in touch with Wildwood Media for my video production project in Northampton?
Contacting us is simple! Schedule a call and provide initial details about your project. We'll handle the rest and guide you through your video production project in Northampton. While you wait, explore our website for examples of our work throughout our website.