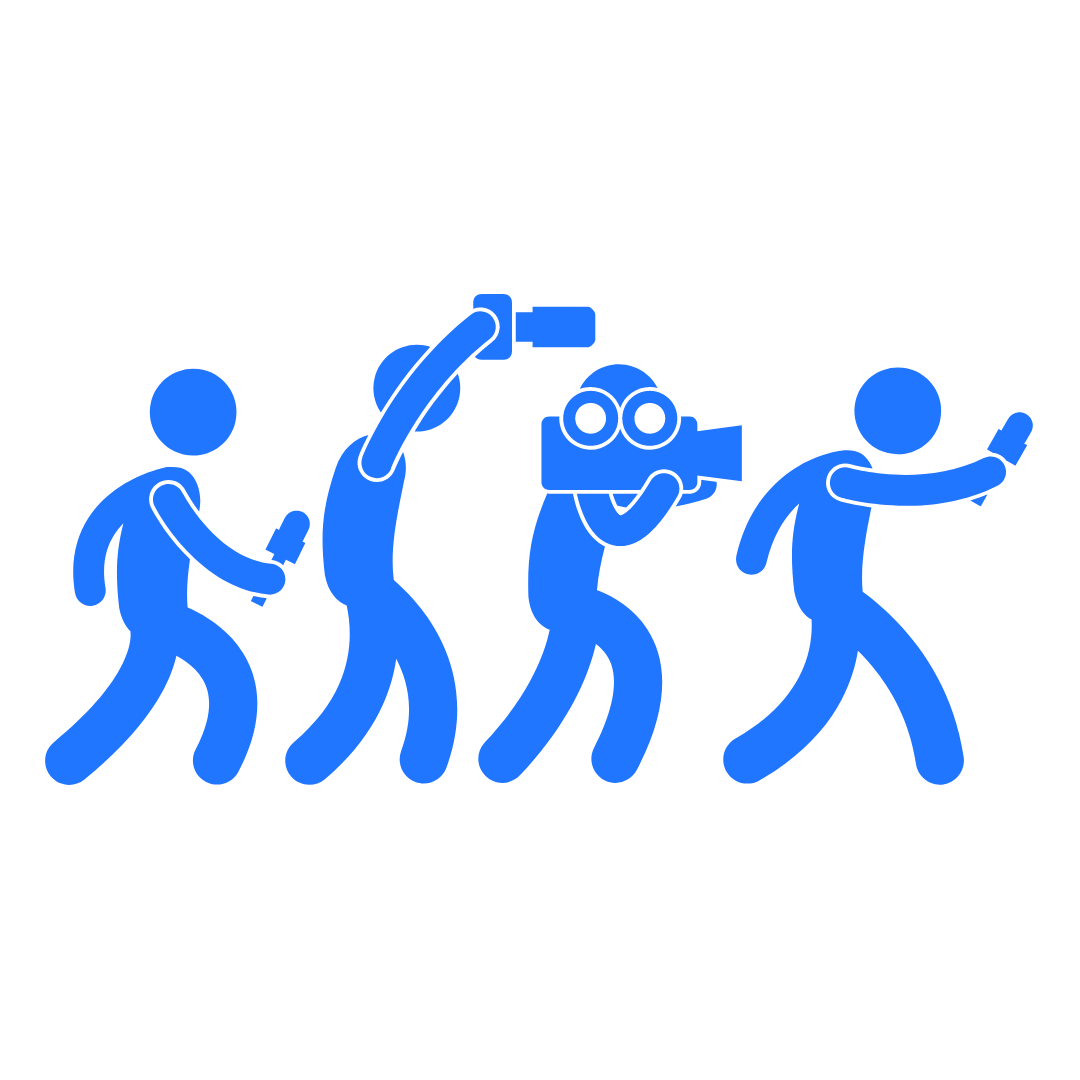 Hiring your video crew shouldn't
feel like a gamble
Need great quality video? Finding the right film production company is critical. Tacky effects and tired styling risk damaging your brand and over-egged emotion is a sure-fire way to switch people off. You need a professional video production agency you can rely on to deliver stunning video you'll always feel proud of.
Engage your audience faster and for longer
You've time and money at risk here. So our video production company works as part of your team to bring your creative vision to life. Our background in cinematic film means we know how to grab people's attention fast and keep them watching. With our videography camera crews based in Kent, London and Northampton we are within easy travelling distance of most of the UK to capture your video and are happy to travel.
Our highly qualified team works across all genres of video production. Wildwood Media services include:
Wildwood Media has been providing high-quality brand films production for business and non-profit clients across the UK since 2014.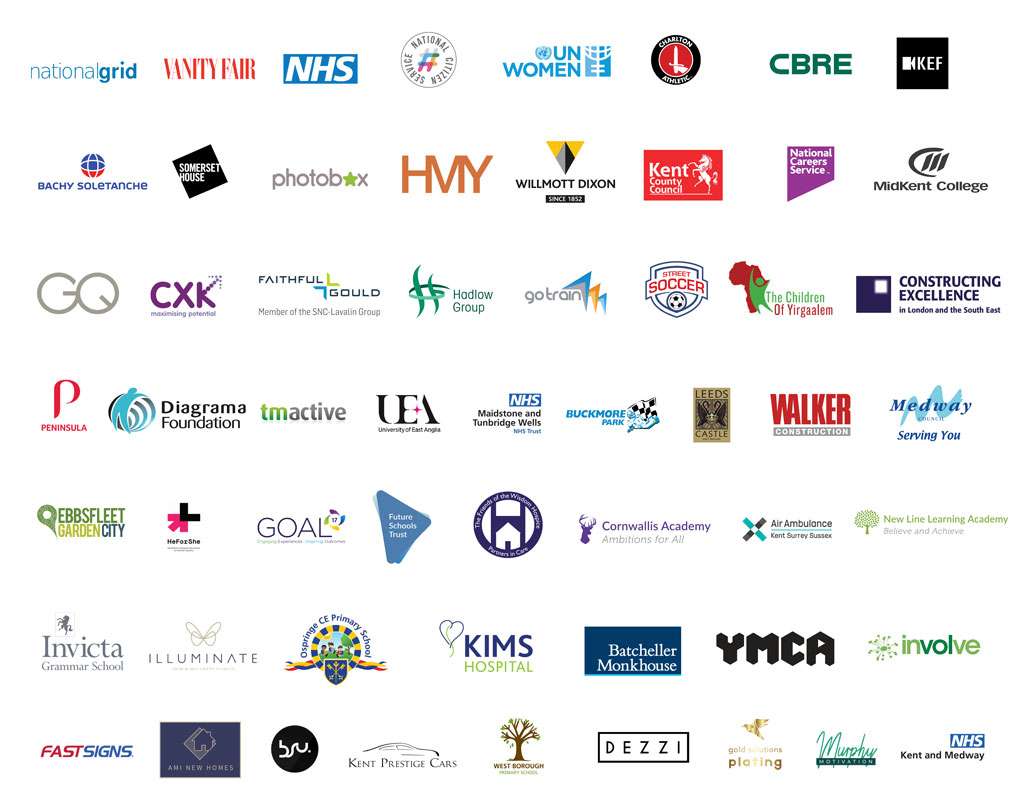 Wildwood Media is part of the growing Wildwood family. We also serve the NHS and HealthCare Sector through Healthcare Films By Wildwood, stream concerts and real-time events through Wildwood Live and create feature-length films through Wildwood Films. Members of the talented production crew behind the Wildwood family have a broad skill set with special areas of focus so you can rest assured you always have the expertise you need when you contract our services.
Don't waste time wondering what might have been if only you'd had a great brand video for your organisation. Hire Wildwood Media today and have peace of mind everything will be taken care of by an experienced film crew who deliver great results every time.
Your video production questions answered
What services does Wildwood Media Video Production offer?
We provide a range of video production and media services to charities and businesses in Kent, London, Northampton and beyond. Our services include filming, video editing, graphics, animation, brand videos, and more. We don't specialise in weddings, photography or design. Our filmmakers and directors do have experience across the film industry in feature films, documentaries, product videos, events video productions, story-based campaigns for brands, sales and advertising videos, short promotional videos for corporate websites, shorts and videos for YouTube and creating video commercials for corporate clients though.
How can video production benefit my business?
As a professional video production company, our film crew help clients create engaging video content that resonates with their target audience. From concept to reality, we ensure your vision comes to life and enhances your brand's message by creating compelling videos that grab your audience's attention and lead them to take action. We take care of the whole process for you as part of our comprehensive service, including providing all equipment, presenters, storyboarding, animations and music, if appropriate.
Can you handle both small and large-scale film projects?
Absolutely! We have experience working on a variety of projects, from small promotional campaign videos for marketing purposes to large-scale event coverage like awards nights and documentary productions.
What is the video production process like?
Our process involves understanding your goals and target audience, planning, filming footage, editing, and delivering high-quality results. We keep you involved at every stage to ensure the expectations of your video are always met.  We are not like other film production companies, we take the time to get to understand your requirements and use our experience and expertise to deliver outstand videos
How do you tailor your services to meet each client's unique needs?
We believe in creating customised solutions for our customers. We take the time to understand your idea, your business, goals, and audience, and tailor our services to match your specific ideas and requirements.
Can you film on location in London, Northampton and Kent?
Yes, we have experience filming in various locations, including London, Northampton and Kent. Our versatile crews ensure we capture the essence of each location in your videos.
How can video content benefit my company's social media presence? 
Engaging videos are highly shareable on social media platforms. We create content that resonates with your target audience, helping your team gain leads and build a stronger online presence across the UK and the world if that is your goal.
How can videos be used for training purposes within my company? 
Training videos are an effective tool for employee training. Whether it's product tutorials, safety protocols, or onboarding processes, videos ensure consistent and engaging training.
How do you ensure that your video production fits within my budget? 
We work closely with you to understand your budget, the costs involved and objectives. That way we can ensure the very best results and value for your investment. Our goal is to deliver high-quality videos that match your vision without compromising on quality at a reasonable price.
How can videos lead to better customer engagement and brand loyalty? 
Videos tell stories that connect people emotionally. By creating meaningful videos that resonate with your audience, you can build stronger customer relationships and loyalty to generate more leads for your company.
What types of businesses benefit from your video production services? 
Businesses of all sizes benefit from our services. Whether you're a startup, an established company, or a nonprofit organisation, have services or products to promote, our videos can help convey your brand message effectively.
How can I get in touch with Wildwood Media to discuss my film project? 
Getting in touch is easy! Simply visit our Contact page and provide some initial information about your project so we can take care of everything and assist in your video project. In the meantime, take a look through the websites for examples of our work.