5 Easy Steps to Getting the Right Video for Your Business
How to make a corporate video? It can be a minefield! We give you 5 easy steps to help you make sure you get the right video, regardless of budget.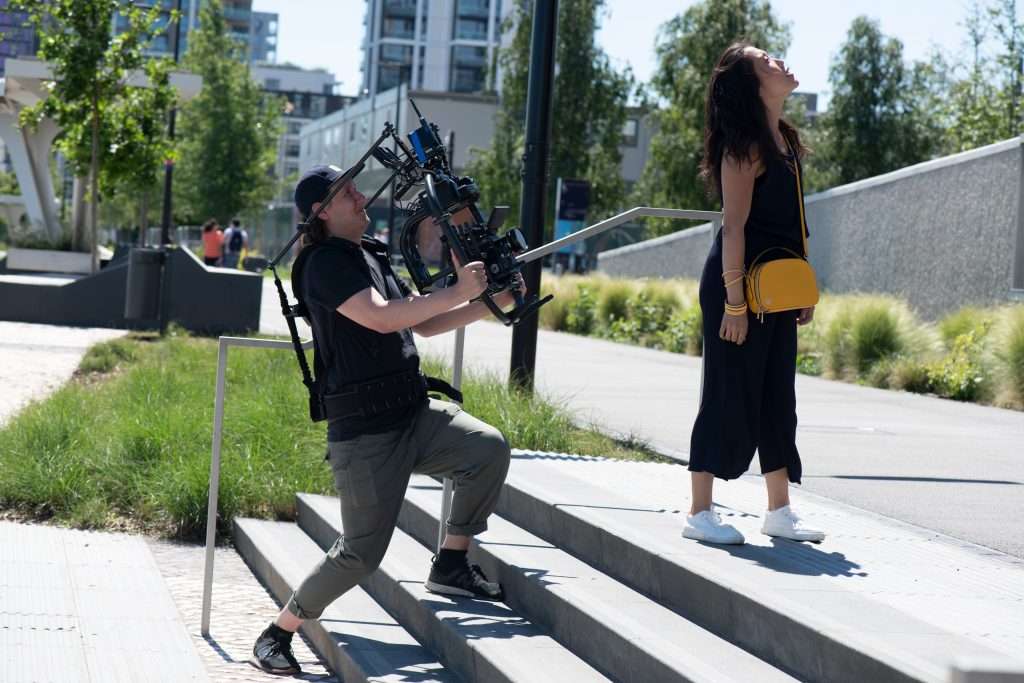 In today's digital age, video content has become a powerful tool for businesses to engage with their target audience and promote their products or services. A well-crafted promotional video can convey your brand message effectively, boost your online presence, and drive conversions. However, to ensure success, it's essential to approach the process strategically. In this blog post, we'll guide you through five crucial steps to follow when seeking a promotional video for your business.
Step 1: Internal Meetings to Define Aims and Objectives
Before reaching out to a video production company, gather your internal team and discuss the purpose, aims, and objectives of your promotional video. Clearly define what you want to achieve with the video, whether it's increasing brand awareness, driving sales, or showcasing a new product. Understanding your goals will provide a solid foundation for the video production process.
Step 2: Create a Brief to Share Your Ideas
Once you've defined your goals, create a comprehensive brief to communicate your ideas to the video production company. Include relevant details such as the video's length, style, tone, and key messages. Consider your target audience and tailor your brief accordingly. A precise and well-structured brief will help the video company understand your vision and deliver a video that resonates with your audience.
Step 3: Research Video Production Companies
To find a video production company that aligns with your needs, research and evaluate different options. Look for companies experienced in creating corporate or business videos and examine their portfolios to assess the quality of their work. Consider their creative approach and whether it matches your brand's style and ethos. Read reviews and testimonials to gauge their reputation and professionalism.
Step 4: Meet with the Video Company and Discuss the Project
Once you've narrowed down your options, arrange meetings with the video production companies you're interested in. Use this opportunity to discuss your project in detail, ask questions, and gauge their understanding of your goals. Ensure they have a clear grasp of your brief and share examples or references that can guide them in the right direction. Additionally, assess their communication style, as a good working relationship is essential throughout the production process.
Step 5: Quote and Approve the Project to Move Forward
After discussing your project with the video production companies, request a detailed quote outlining the scope of work, timeline, and associated costs. While budget is an important consideration, remember that a low-cost video that fails to achieve your goals may end up being a waste of money. Focus on finding a balance between cost and quality. Evaluate the proposed concepts, production value, and their ability to deliver the desired outcomes before making a final decision.
Final Thoughts
Creating a successful promotional video for your business requires careful planning and collaboration with a reliable video production company. By following the five-step process outlined in this blog post, you can ensure that your aims and objectives are met, your target audience is engaged, and your brand message is effectively communicated. Remember, investing in a well-executed promotional video is an investment in your business's growth and success.
At Wildwood Media we offer our advice for free – even if you decide not to move forward with us. We can help give you tips on what to discuss when planning your video internally. We can help hone that brief in on what it is you really want the video to say and do.
You can have a video for so many different reasons, a key one is a promotional film for a business, but others include communication films, training videos, health and safety films, and, of course, the all-important social media content!
So whatever your video need, we can help you make sure you're getting the right video made, at the right budget, and delivering on your aims and objectives.
Wildwood Media is a full-service agency with offices in Kent, London, and Northampton. We work nationwide and help international clients with any video requirements they may have in the UK. Even if you don't live in Northampton, Kent or London, don't worry! We can still advise you and are always happy to travel to film. We love what we do – and we want you to love your video content!