The Power of Video for Your Business: Unleashing Success in the Digital Age
In today's digital era, where attention spans are dwindling and competition is fierce, businesses must find innovative ways to capture and retain their audience's attention. This is where video production and video marketing become invaluable tools for UK-based companies.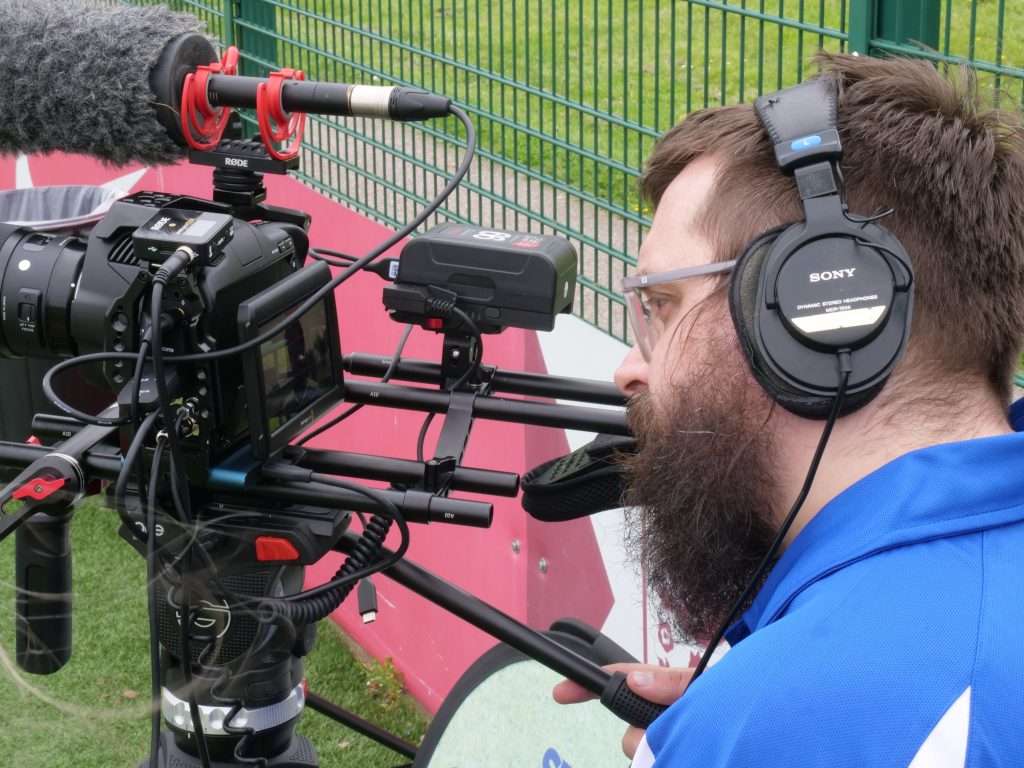 With the rise of social media and the increasing demand for engaging content, leveraging the power of video has become more important than ever before. In this article, we will explore the significance of video for business and the compelling reasons why you should incorporate video into your marketing strategy.
Captivating and Memorable Content:
Video has the ability to engage and captivate viewers in a way that text or images alone cannot. According to Cisco, by 2022, online videos will make up more than 82% of all consumer internet traffic. This statistic highlights the growing popularity of videos as a preferred medium for consuming information. By creating compelling videos that resonate with your target audience, you can leave a lasting impression and enhance brand recall.
Boosting Social Media Engagement:
The power of video on social media platforms cannot be overstated. Studies show that social media posts with videos generate 1200% more shares than text and images combined. Platforms like Facebook, Instagram, and YouTube offer businesses the opportunity to reach a wider audience through video content. By sharing videos that are informative, entertaining, or emotionally impactful, you can effectively engage your followers, increase brand awareness, and drive traffic to your website.
Enhanced Conversion Rates:
Video marketing has proven to be an effective tool in driving conversions. Research by Wyzowl found that 84% of consumers have been convinced to make a purchase after watching a brand's video. Additionally, landing pages with video content can increase conversions by up to 80%. Videos have the power to showcase your products or services in action, address customer pain points, and build trust, ultimately influencing purchasing decisions.
Improved SEO and Search Rankings:
Did you know that having a video on your website can significantly boost your search engine rankings? Google and other search engines prioritize websites with multimedia content. By incorporating videos into your webpages, you increase the likelihood of appearing on the first page of search results. This leads to higher visibility, increased website traffic, and greater chances of attracting potential customers.
Effective Storytelling and Branding:
Videos allow businesses to tell their stories in a dynamic and visually appealing manner. Through video production, you can showcase your brand's personality, values, and unique selling points. By connecting with your audience on an emotional level, you build trust and loyalty. Whether it's through customer testimonials, behind-the-scenes footage, or explainer videos, videos provide an opportunity to establish a strong brand identity.
'Video is the online window into your business'
In a digital landscape saturated with content, incorporating video into your business strategy is no longer optional; it is essential. The statistics speak for themselves: video production and video marketing can exponentially increase engagement, boost conversion rates, improve search rankings, and enhance brand storytelling. As UK-based companies strive to stay ahead of the competition, harnessing the power of video has become a paramount strategy. By leveraging this medium effectively, you can elevate your brand, connect with your audience, and achieve remarkable success in the dynamic world of business marketing.
Wildwood Media are a nationwide video production company with key bases in Maidstone, Kent, London and Northampton. We're able to offer our affordable yet high-quality (and highly creative!) video production services anywhere in the UK. Whether you're after social media video content, YouTube videos, promotional films, training videos, health and safety videos, communication videos, aerial filming via drone or just after some solid, free, advice – then get in touch! We'd love to hear from you
Email new enquiries to: Chris@wildwoodmedia.co.uk
Maidstone Office: 01622 200567
London Office: 020 8087 3017
Northampton Office: 01604 372425